Photo of Clinton having trouble with stairs fuels rumors of bad health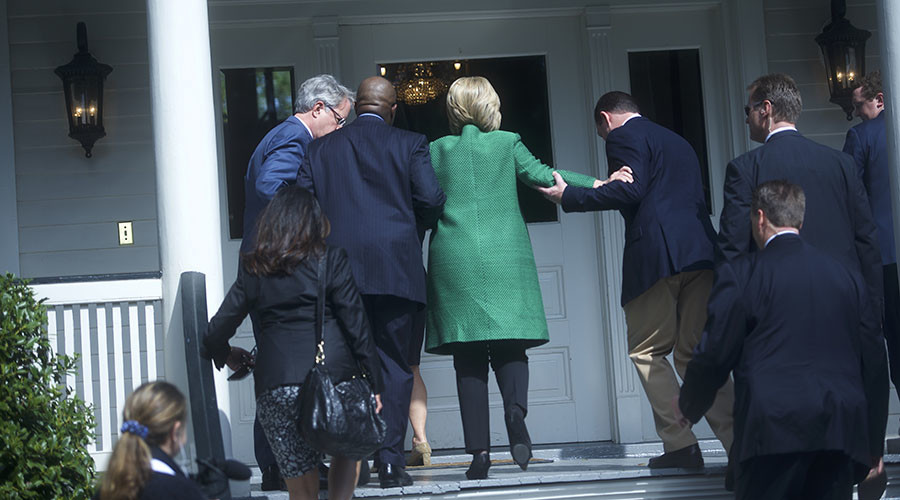 Radar – Campaign Cover-Up? Hillary Clinton Facing 'Mounting Health Issues,' Political Insider Claims: 'Blinding Headaches,' Near-Fainting Fits & Worse!
Hillary's Suspected Brain Damage: Demand Her Medical Records

LINK – http://youtu.be/d-gCrYSwN1Y
Judge Jeanine Backs Comey Into A Corner! He Must Indict Hillary!!

LINK – http://youtu.be/dXYFDsQ-_nY
Hillary Clinton Has A Seizure/Stroke (WTF Is Wrong With Her, Is She Dying?)

LINK – http://youtu.be/-lrMjAB3MzA
Hillary Clinton has seizure / convulsions – tries to play it off making fun of seizures CLOSER LOOK

LINK – http://youtu.be/YMHOcmDVBP0
The Truth About Hillary's Bizarre Behavior

LINK – http://youtu.be/OqbDBRWb63s