1
09
2022
Daily Mail
[UK] – 
[

alleged

] President Joe Biden will deliver a primetime speech on Thursday night on the 'continued battle for the Soul of the Nation'
---
Do you think some people will be there to greet him? Pennsylvania is coal country.
The speech will be at 8 p.m. EST    /  C-Span will show it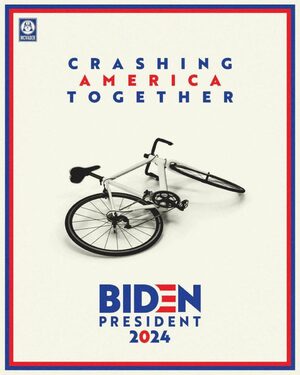 Additional reactions are in COMMENTS ▼
---
[image from C-Span stream]
IS HE WIRED??
ALSO:
We say it even beats President Gerald Ford's 1974 classic bad speech, "Whip Inflation Now".
LINK – https://youtu.be/JULw8qsnHcY
---
Comments :
44 Comments »
Tags:
Biden
,
Biden primetime speech
,
Biden wearing wire
,
Biden wired for speech
,
senile Joe
Categories :
ambient cuttlefish waters